Post by RB Admin on Sept 8, 2012 21:44:57 GMT -5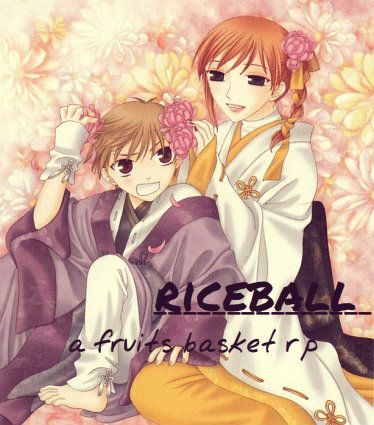 When I was little my mom told me a story about the zodiac. The tale went like this....


"A long long time ago, God told the animals, 'Tomorrow I'll invite you to my banquet. You must not be late.' After hearing the news, the rat, who likes practical jokes... told it's neighbor, the cat, that the banguet was the day after tomorrow. On that day, the rat rode on the ox, and jumped off into get to the banquet first. The ox followed, then the tiger and everyone else. The celebration lasted until the next morning. Except for the decieved cat...

What happened to the cat made me so sad that I cried. When my mother asked me why all I could say was "the poor cat..." Afterwards I made a promise to myself that no matter what happened. Since no one else seemed to love the cat, that I would.
For many years the Sohma family has been harboring a secret that needs to stay that way. They can turn into the animals of the Chinese zodiac when they are feeling ill, weak, or hugged by the opposite gender. Because of what may happen if people find out about their secret, the family's head has demanded that if anyone finds out their memories are to be erased.
When highschool student Tohru Honda accidently hugs her classmate Yuki...HE TURNS INTO A RAT! She faints from the pure shock of seeing it and when she comes to she is told of the Sohma curse. The original plan was just to erase her memories, even though she promised not to tell. But, with a family rivalry brews between a cat and a mouse and a family head that will do anything to keep power over the zodiac is thrown into the mix....things might get a little crazy. So to ensure the secret is kept, Tohru has agreed to live at the Sohma recidence of Shigure. Which is just where her adventure begins...Can this highschool girl really have an impact on this wounded and broken family?
Read more:
r-i-c-e-ball.proboards.com/index.cgi?board=adaff&action=display&thread=10#ixzz25vxRx2Ad