Post by Admin Roc on Jun 5, 2011 22:00:53 GMT -5
MISSIONS

GENERAL RULES: ALL Missions give Points. This keeps character progression steady and players satisfied. Missions can also grant additional rewards -- Souls are most common, but Equipment, Vehicles, and even Minions and Abilities (when appropriate) can all be Mission rewards. Also consider activity-appropriate rewards, like discount vouchers on certain kinds of Abilities, for training Missions.
If a Mission results in failure (distinct from non-completion) you can, based on performance, give the players up to 50% of the Points they would've earned for victory -- no Souls or other rewards, though.

Lv1: 25 Points or less; no Souls

Level 1 Missions are meant to be rookie fodder, super-easy and likely to be more casual or even comedic than action-y. Put in RPG terms, this is the level of your basic "fetch quest"; if you want, you can even pattern it after the "NPC 'A' needs Object 'B' for some odd reason or another. Go to location 'X' and get 'Y' number of them." formula, maybe with one or two minor enemies tossed in for flavor. For Shibusen students this could easily take the form of errands around Death City, a favor for a teacher or business owner, an extra credit project... you get the idea.
Variations for witches might be the gathering of arcane components or capture of a weak test subject; for Kishin Eggs this presents a challenge, as Lv 1 Missions can't give Souls as a reward option.
Lv1s should be kept relatively quick if possible, but the Mission coordinator of course has prerogative over this. If you think the player who's taking the Mission is breezing through things too quick, you might consider surprise-upgrading the Mission to a Lv2 or Lv3 by means of plot twist to equal their skill level. Make sure to raise the rewards to match.

Additional Note: C-Mods will find Lv1s a handy tool for negotiating balance with new players who simply HAVE to have their character start with a certain piece of Equipment, Vehicle, or Minion that's a tiny bit above what's normally approved -- simply give them a basic Mission to "earn" it.



Lv2, Lv3: 50 - 125 Points; up to 1 Soul; Weak rewards; up to 5% discount for training RPs

Levels 2 and 3 begin to get a bit more serious, reflecting the kind of challenges typically taken on by Shibusen's EAT-class of students. Hunting down a single average-strength Kishin Egg is the prime example here. To differentiate between Lv2 and Lv3, consider Maka and Kid's opening fights: Maka vs Jack the Ripper is dead-on for Lv2, whereas Kid vs the Pharaoh would be considered a Lv3. You can always feel free to "fudge" the difficulty a bit to match the skills of the roleplayers / power of the characters taking the Mission.
Variations for Kishin Eggs would involve stalking an armed and wary human target; witch Missions at these levels could consist of any task that would be sufficiently involved yet not outright frustrating in difficulty.




Lv4: 200 - 450 Points; up to five Souls, 7 Souls at the extreme most; Average rewards; up to 15% discount for training RPs

Lv4 kicks things up a notch. Predictably, the foes should be tougher and the challenges more demanding. This level of Mission should be on the "extreme" difficulty end for any newly minted characters by Initiates or Full Members, yet remain do-able. Likewise, it's recommended that only players who've run a Lv1 - Lv3 Mission try their hand at a Lv4, as the expectations for creativity and tactical thinking are at a higher bar here as compared to easier Missions.




Lv5: 500 - 1200 Points; up to 15 Souls, 22 Souls at the extreme most; Strong rewards; up to 45% discount for training RPs

Lv5 is as high as non-staff and non-Champion members can go when running Missions for other players, and as such the stakes are high all around. Players who undertake these Missions should feel the sheer weight of the task and the depth of writing investment required of them as though it were a physical weight -- a bit of fear and dread is good here, though we still want people to ultimately be having fun. For those running elite Missions, yours is a very difficult task indeed. The proffered rewards MUST match with the difficulty in obtaining them -- QMs will watch these Missions veeeeery closely. Players should expect to face whole scores of enemies, deadly obstacles, mind-numbing riddles... overall, nothing about a Lv5 should be easy, EVER! If it is, you're doin' it wrong. For Shibusen students, this is also the absolute lowest level for collecting the Witch Soul necessary to turn a Demon Weapon into a Deathscythe. It goes without saying that freshly made characters generally get pulverized if they try to take one of these fresh out of the box.




Lv6: 3000 - 10,000 Points; as many Souls as is reasonable; Epic rewards; free Ability for training RP

Lv6 is as tough as it gets... so tough that only QMs, Champions, and high-ranking staff members can run Missions at this level, making it beyond question that it'll be hard as nails. This is where everything hits the fans, where epic happens like a heartbeat and that crazy giant monster with the tusk-teeth and iron-hide that shoots lightning from its eyes is probably just the warm-up baddie. Hold onto your shorts and pose as a team kiddies 'cuz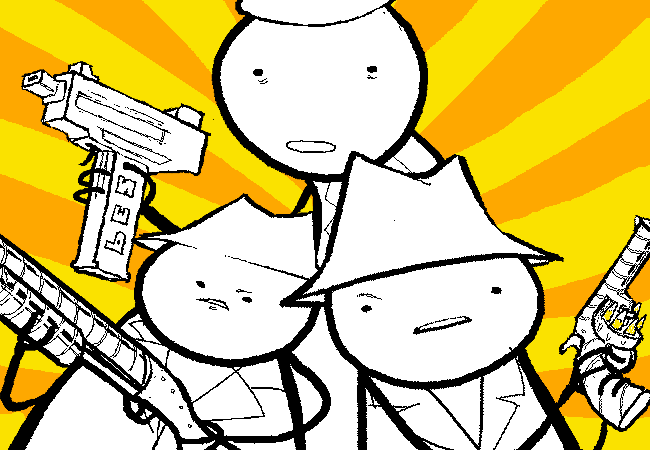 SHIT JUST GOT REAL!
MISSION COORDINATOR REWARDS
Running a well-done Mission is just as much an accomplishment as undertaking and succeeding in a Mission, and should thusly be rewarded upon completion. Those rewards are listed below:



Lv1: 25 Points
Lv2: 50 Points
Lv3: 100 Points
Lv4: 250 Points
Lv5: 500 Points
Lv6: 3000 Points



Please note that to get Points for running a successful Mission -- "successful" here defined as a Mission of sufficient quality for its level that reached a definite conclusion; victory or defeat of the involved player characters has no bearing on whether a Mission coordinator's efforts were "successful" -- you must contact a QM or RP Mod, ideally via PM, and link them to the Mission thread for review. You'll receive your Points once the review is complete; for superb Missions, additional Points can be added at the reviewing staff member's discretion up to 2x the above-listed Point value.